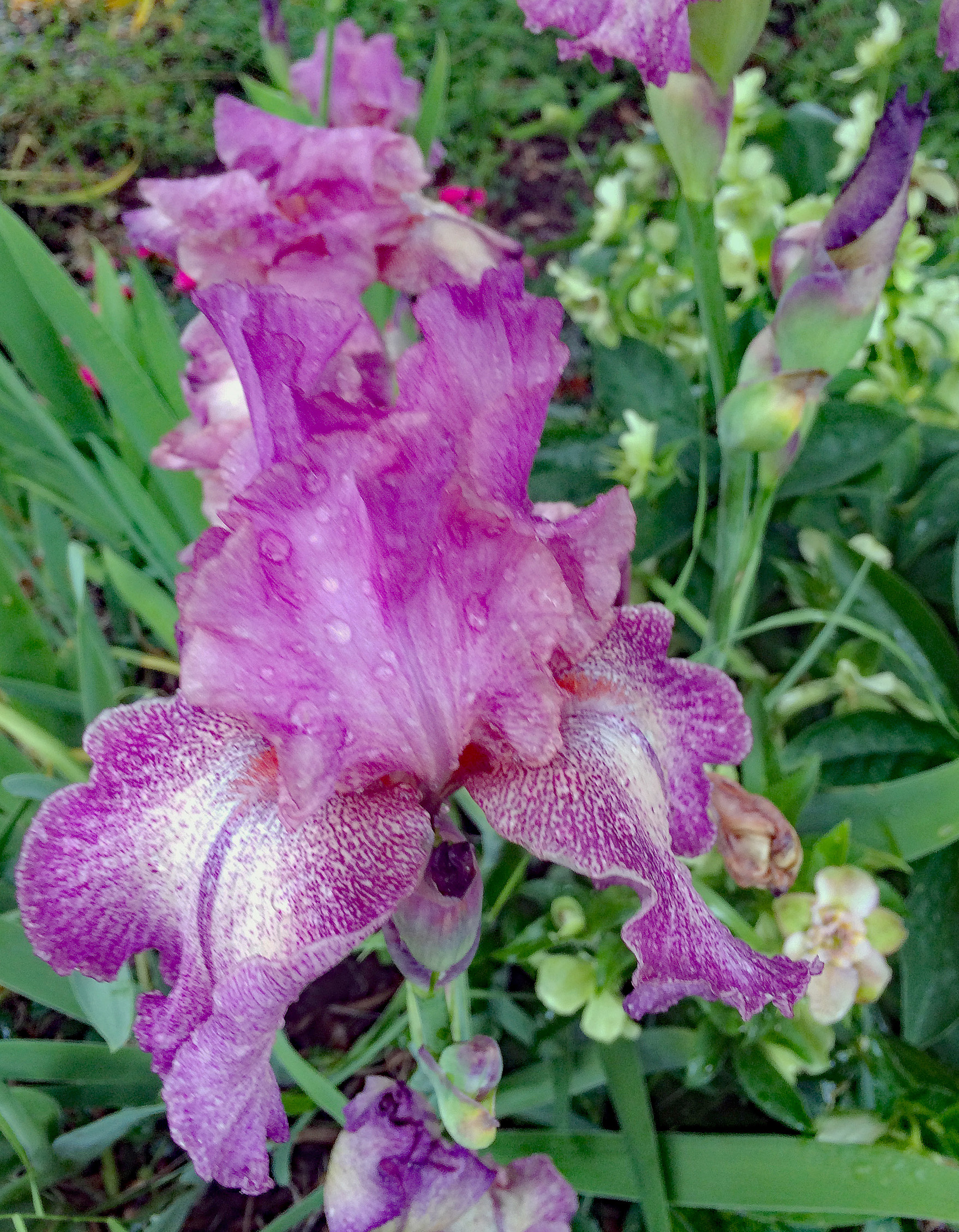 Question:
How would I go about forcing bulbs in containers? What type of bulbs and soil do I use? Should a novice gardener attempt this?
Answer:
Forcing bulbs in containers is a gardening project for people and kids of all ages and skills. It's simple to do with a high degree of success.
For the home gardener, Paperwhite Narcissus and Hyacinth are the best bulbs for forcing, while tulips and other bulbs are best left for a commercial grower. Water, not soil, is the primary growing medium, while a commercial grower will use sand.
You'll need a shallow, three to four-inch deep container without a drainage hole. Plant saucers work really well. It could be clay, ceramic or you could use a plastic insert. Polish rocks, decorative pebbles, or just plain old gravel fill three-quarters of the space.
The bulbs are then placed on the rock layer, close to one another. You may have to add some additional rock to stabilize the grouping. Although the bulbs are loose, roots form quickly and anchor the bulbs in the container.

Water is then added but don't submerge the bulbs; otherwise, they'll rot. The water level should be just below the base of the bulb to avoid problems. You check the water level daily to keep it at the proper level. Until you see roots, the containers don't require any light and should be kept in a cool place such as a garage or a covered area outside.
They're then moved to a bright location such as a sunny or bright window.

 You should see shoots developing in four to six weeks and flowers after that. To extend the blooming season, stagger your planting schedule by planting some every three weeks. And finally, after they finish blooming, discard the bulbs as they are spent and have no value next year.
Question:
I recently renovated an established Bearded Iris bed which had become terribly overgrown with weeds etc., and I've dug up all the plants. I plan to replant them back in the same spot, but many of the rhizomes were full of small, evenly spaced holes. It was like someone with an ice pick was very patient. I threw away the 'Holy' rhizomes. What should I be treating the
Answer:
You needed to be concerned as no treatment is necessary, so sleep easy.
The holes on the rhizomes are where the roots were attached. As you dug the Bearded Iris clumps up, a certain amount of roots separated from the plants. The uniformity of the holes and their locations on the rhizomes are a dead giveaway. Insects attack roots in a random pattern. You can double-check this by pulling some of the roots off and examining the pattern.
When replant, be sure that most rhizomes are above the ground as they don't like to be buried.