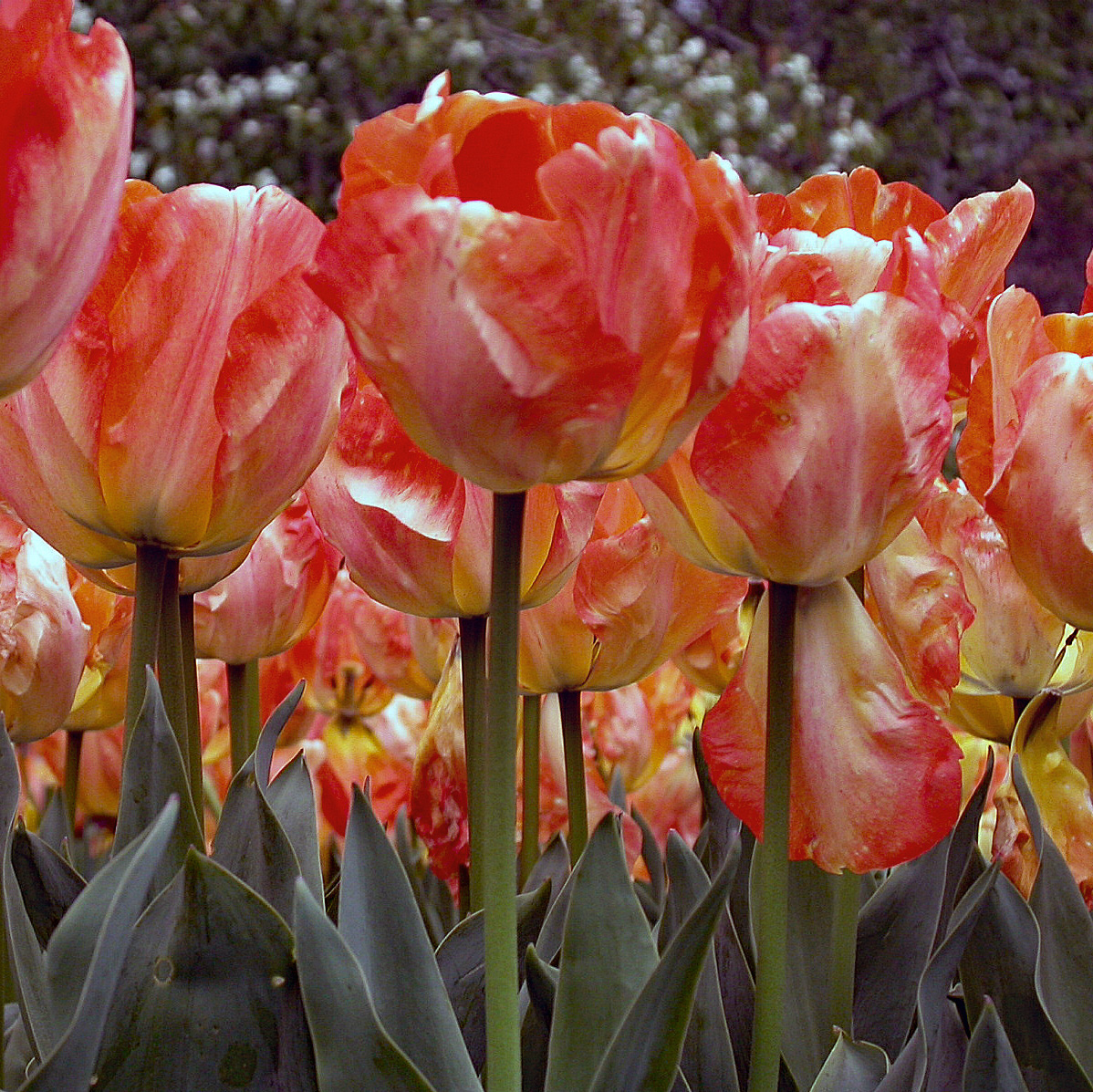 Question:
 Is it true that you can plant spring, summer, and fall blooming bulbs in the same garden bed? 
Answer:
Yes, you can mix seasonal bulbs in the same area.

Fall bulbs, Daffodils, Crocus, Tulips, etc, are planted October through December and flower in the spring.  Dahlias, Begonias, Gladiolus, and others are planted February through May and bloom during the summer and fall months.
Some bulbs are better at naturalizing then others. Daffodils, Crocus, and Dahlias are good ones while tulips except for Darwin tulips and gladiolus are not. It can be a bit tricky when combining them in a small planting area, so you need to plan things out ahead.
The overlapping seasons between the different bulbs can be avoided by digging up and discarding the bulbs after flowering. Otherwise, you leave the bulbs in place until the foliage easily separates from the ground.

You continue to water these bulbs until the foliage turns yellow.  Then you stop watering, letting the leaves turn brown. When they finish blooming, and before the foliage turns yellow, you would apply another application of Bulb Food. Bulb Food helps the plants manufacture food that's stored for the next season.

 You'll need a good size planting area to intermix the different types. You water the fall bulbs when planted. Mother Nature will supply the rest of the moisture.  Water the spring planted bulbs regularly.
You may find it easier to separate and plant the fall and spring bulbs into two different areas. You then plant seasonal color and perennials for year-round color.
Note:
The Netherlands Flower Bulb Association has an excellent website, www.bulb.com, with bulb planting guides, basic information, bulbs for naturalizing and other information. The website offers some 'garden recipes' or combination of varieties to be planted together. You'll need to improvise as they list specific varieties that more than likely are not available locally.
Question:
I would like to plant some type of lettuce, but I'm concerned that it will freeze. What varieties are the most resilient to cold temperatures?
Answer:
Lettuce has a high cold tolerance, so they' are planted year round. Cool weather damage is unusual. That said, it could happen, but it wouldn't deter me from planting. You should plant transplants, as it is a very poor time to sow seeds. Seeds have a difficult time germinating outdoors during the winter. I prefer planting leaf lettuce overhead or Iceberg lettuce. You don't have to wait for the plant to mature before harvesting. The short days and cool nights slow the growth, so you have to be patient. Starting in late January, I'd plant a new row of lettuce every three weeks for a constant supply all spring and early summer long. Also, consider planting lettuce in containers instead of the ground. They are great produces on a deck, patio or balcony and it's not muddy.
Note: