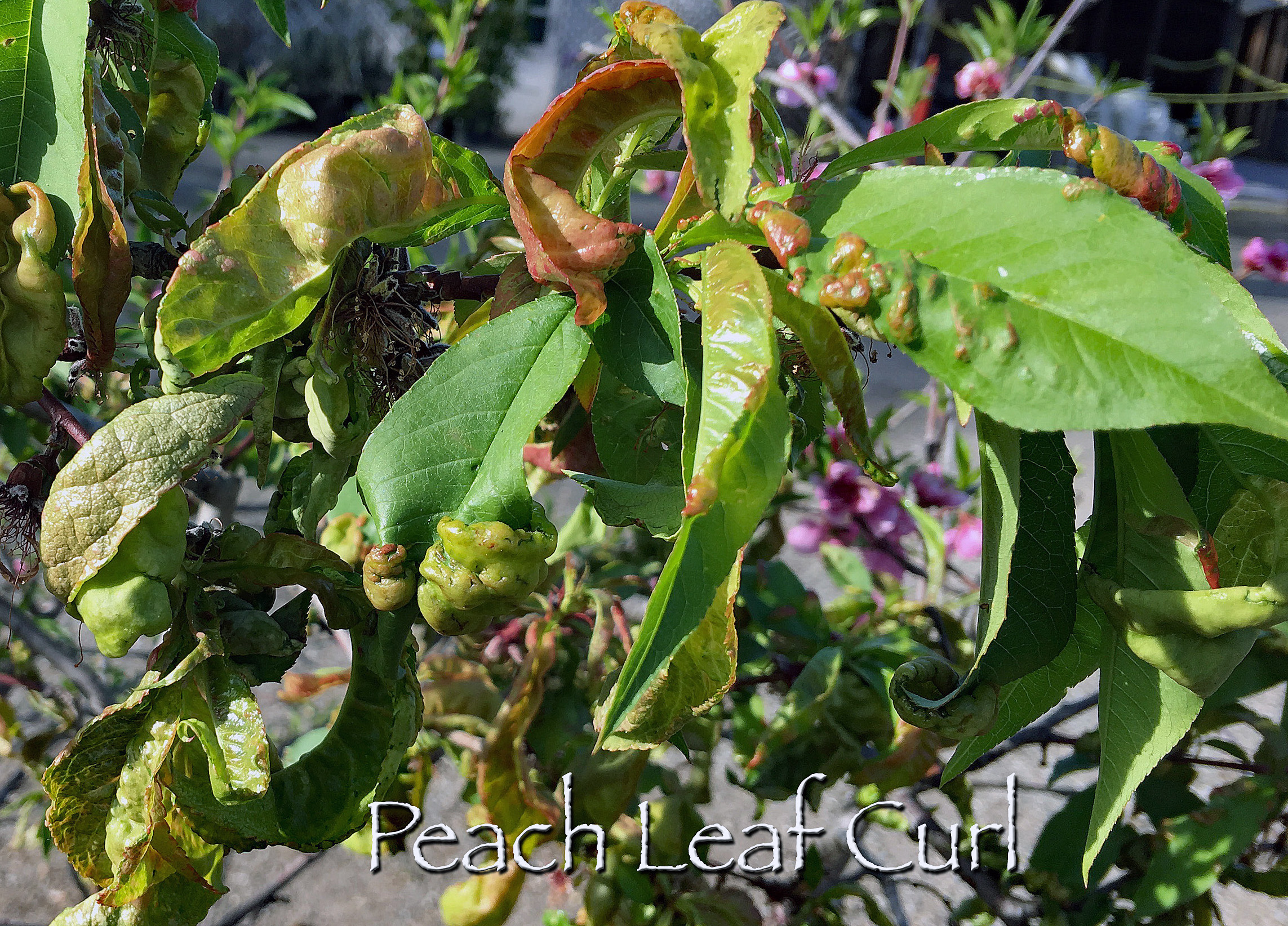 Question:
I have a yearly problem with the Peach Leaf Curl. Also, the peaches form, but they fall off before ripening. What can I do to prevent it?
Answer:
Peach Leaf Curl is a water-activated fungus. Peach and Nectarine trees are the only plants affected by this fungus disease. Curly leaves on other trees are another problem with a different solution.
To successfully curate Peach Leaf Curl, you need to apply the right products at the right time and need some help from Mother Nature.
Copper Fungicide is the primary Peach Leaf Curl solution. To succeed, you must apply fungicide in the fall and again in January or February. Your first application of Copper Fungicide is made when 50% of the leaves have dropped from the tree(s) or after November 15.

The fungal spores from Peach Leaf Curl overwinter on the bark and in the cracks and crevices of the tree. The tree bark constricts with cold weather, so getting that first application on is critical while the daytime temperatures are above 60 degrees and dry.
Your next application should be in January/February or, more importantly, February when the peach and nectarine buds are about to open. This is called the 'Pink Bud' or 'Popcorn Stage'.
This is when the emerging leaves are the most susceptible to the fungus.

 Wet, damp weather triggers the infection as the spores are washed into the open or opening buds. If we have dry weather, there is an excellent chance that the Peach Leaf Curl problem will be minor.
While Peach Curl causes leaf problems, it does not affect the fruit. A new set of leaves will replace the infected leaves that drop off. So, it's advisable to fertilize in the spring. A combination of natural things, a natural thinning of a crop, and plant stress could cause the fruit to drop.
Question:
I have two Phalaenopsis Orchids that have finished flowering. The leaves are delicate, but the stems are starting to turn yellow. Do I cut these stems off? How, then, do I continue to care for them?
Answer:
It's natural for the old flower stems on Phalaenopsis Orchids to turn yellow and die back.
I would not cut the old stems off in the soil. Instead, cut them back, leaving about four inches of the old stem. It would help if you got a new flower spike developing from this point in about eight to twelve weeks.
Next, I would start feeding them Orchid Food as they are now going into a growing cycle. Orchids are dormant when they are in bud and bloom. Gro More is one of several brands of Orchid Food available.
Overwatering is a big problem now, so watch the watering schedule. The growing medium is breaking down into smaller particles and holding more moisture. So. extend the days between watering to prevent them from staying too wet. Replanting is the recommended method of avoiding this problem.