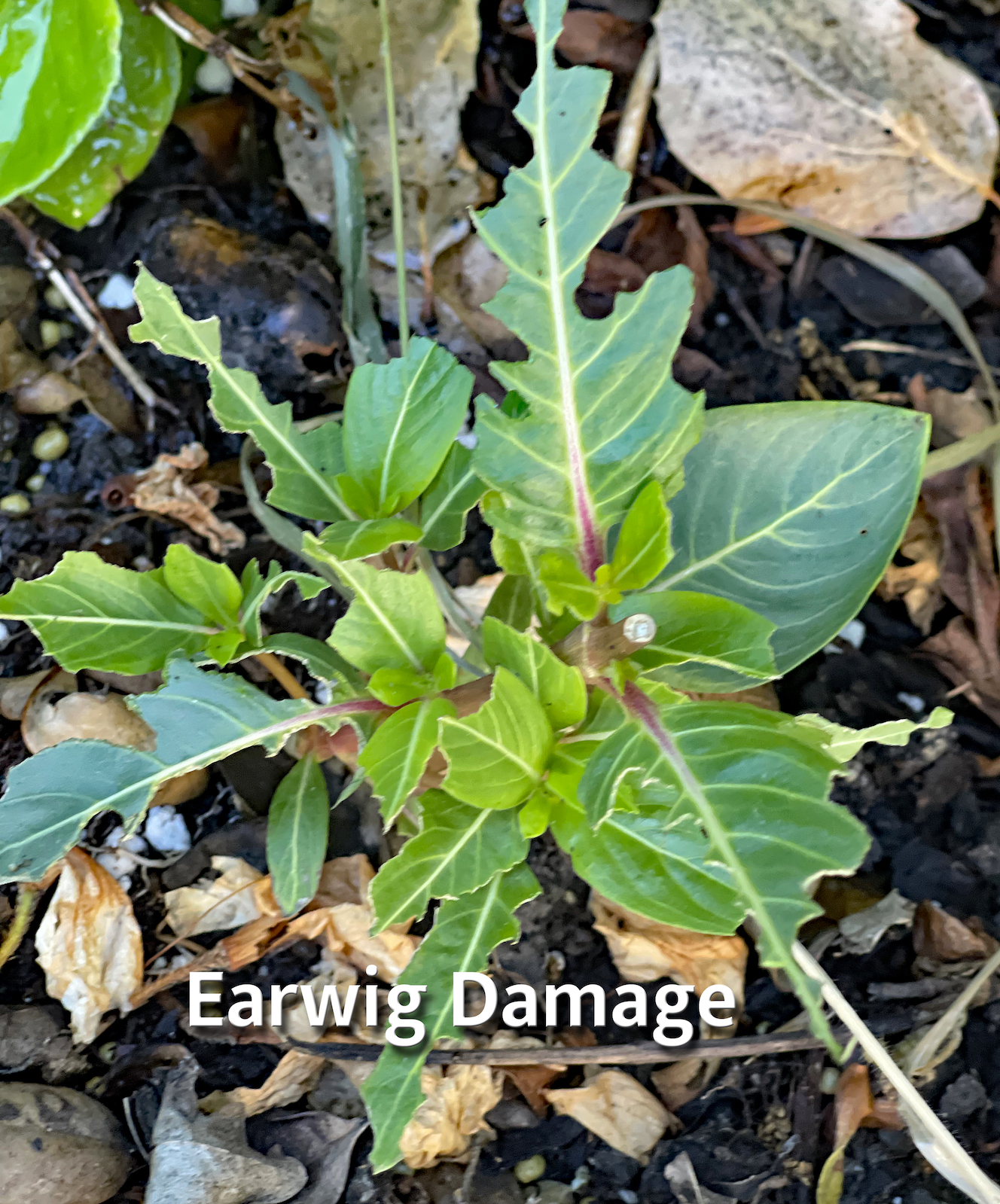 Question:
 

Last year, I removed a significant portion of my lawn and replaced it with a flower garden. It's doing well, but something is eating the flower blooms along with the leaves of the vinca and coleus. I'm wondering if it could be Sowbugs, as the area is full of them. If so, I thought they were harmless and beneficial. 
Answer:
 

I don't believe Sowbugs are your problem. It would be very unusual to find them climbing on plants and feeding on the flowers.
Despite their name, Sowbugs are not really bugs. They are land-living crustaceans, closely related to crayfish. They have seven pairs of legs and are dark gray or brown but maybe almost purple or blue just after molting.

Sowbugs cannot retain water in their bodies, so they spend most of their time in damp places; hence, they reside on the ground where they feed on dead or decaying organic matter. It is common to find them under mulch in flowerbeds. You are correct, as they're beneficial in gardens, as they break down tissues into nutrients that plants can use.

 Sowbugs are a problem with strawberries and in melon patches where the maturing fruits lay on moist soil. The issue is resolved by lifting the fruits up off the ground, allowing air to circulate, drying the area out.
I believe the holes in your flowers are the work of earwigs. Snails and slugs might be an issue, but they usually don't feed on flower petals; instead, they prefer plant leaves plus they leave a noticeable slime trail. You can control all three problems with the organic bait Sluggo Plus or Bonide Bug and Slug Killer. In addition, water in the morning so the soil dries out by evening. These pests feed after the sun goes down.
Question:
I have an established Photinia hedge that is losing leaves, plus there are large sections that are dead. It began last year and is continuing this year. I have pruned out the dead area, but when new green leaves appear, they wilt, turn red, and fall off.
Answer:
I've found that Root Rot and Fireblight are the primary that causes of dieback in Photinias.
Root rot is a year-round problem. It is caused by wet winters and excess summer water, along with poor drainage. You'll find those struggling plants have little new growth and the existing leaves are a dull or off-green color or yellow.

Eventually, these sections die, but it occurs slowly over time. With new planting, being planted too deep will also cause this problem. The solution is to change the watering frequency and or raise the new plants.
I would be watering a mature plant every seven to ten days, depending on the temperature.

 Fireblight is a seasonal disease that is an air bore bacteria and enters through the flower. Here the foliage collapses and turns brown, usually at the top or from the outside inward. It's usually is a problem with wet springs.

The solution is to prune out the damage but sterilize your shears with Lysol or alcohol after every cut to prevent spreading the disease. With your plants, I believe root rot is your problem.